Following a swan shaped mega yacht from 2020, lazzarini design studio returns with a 328-foot long (100-meter) superyacht that features a private port for small tenders. called 'saturnia', the superyacht concept is conceived to be built entirely with dry carbon fiber structures to make it 50% lighter than similar-sized vessels and to afford a top speed of 30 knots.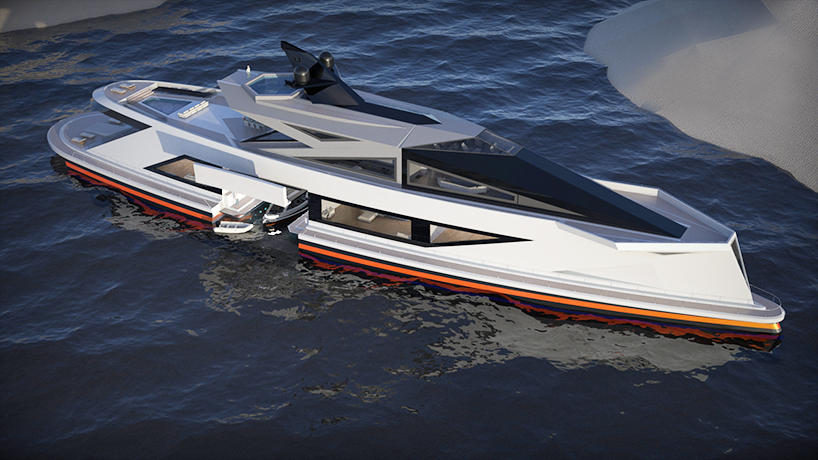 images and videos courtesy of lazzarini design studio
the main body of saturnia subdivides into five floors plus the top antenna area. the vessel can be configured into different layouts, accommodating between 10 and 20 guest suites and 20 crew members.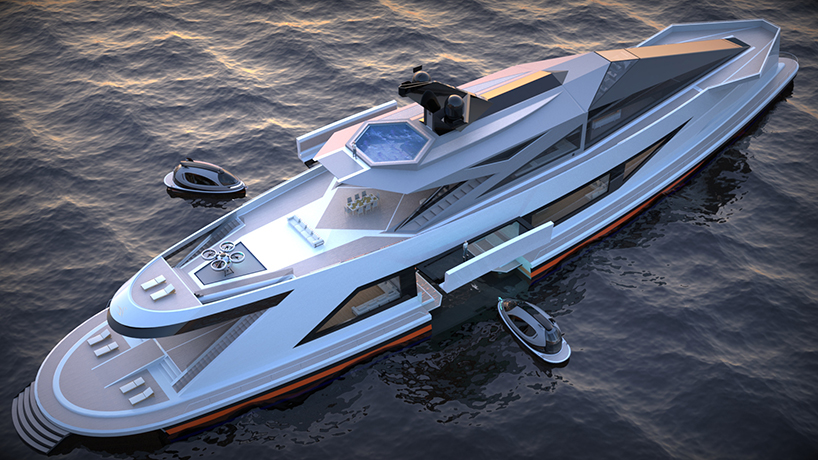 the top deck features a hexagonal-shaped pool
lazzarini's concept features an all-around walkable deck area and openings on both sides that lift up to reveal a private port for tenders. tenders with up to 1.5 meters of draft can moor inside the private port or be easily loaded while the yacht is navigating.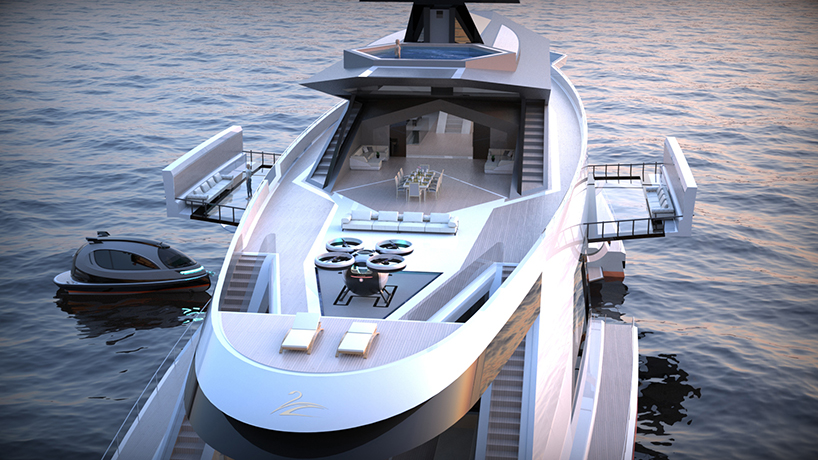 the upper part of the openings extend into glass-bottomed decks
inside the centrally-located private port, large sliding windows maximize connection to the outside. meanwhile, the side openings can extend from the upper deck into glass-bottomed lounge areas.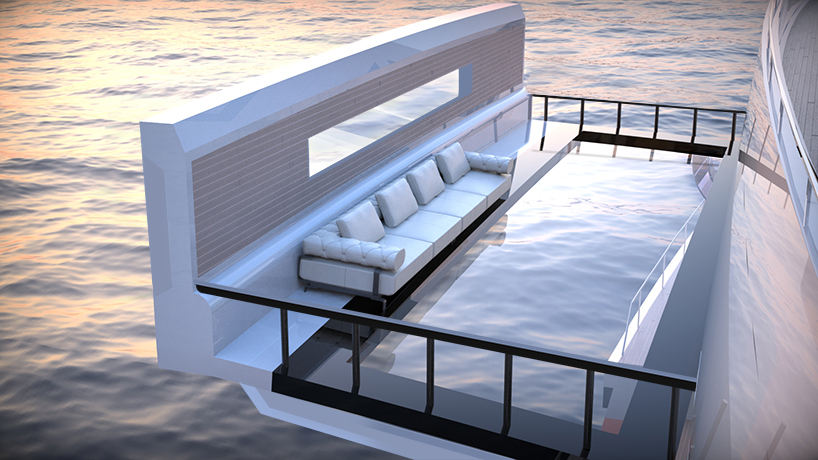 The glass floor lounge areas
Designed with hybrid propulsion, the yacht utilizes twin side diesel engines and a central electronic water jet system, which can push the yacht with zero emissions. lazzarini design studio estimates that the saturnia superyacht concept could be built for $300,000,000 USD in about 30 months.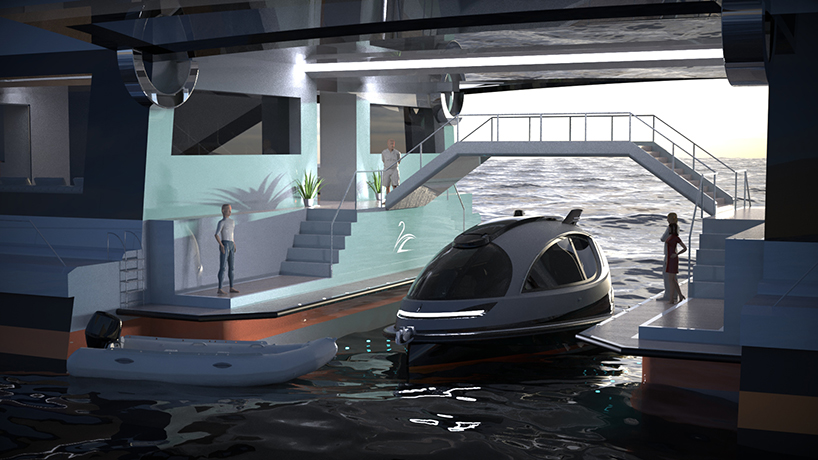 The personal port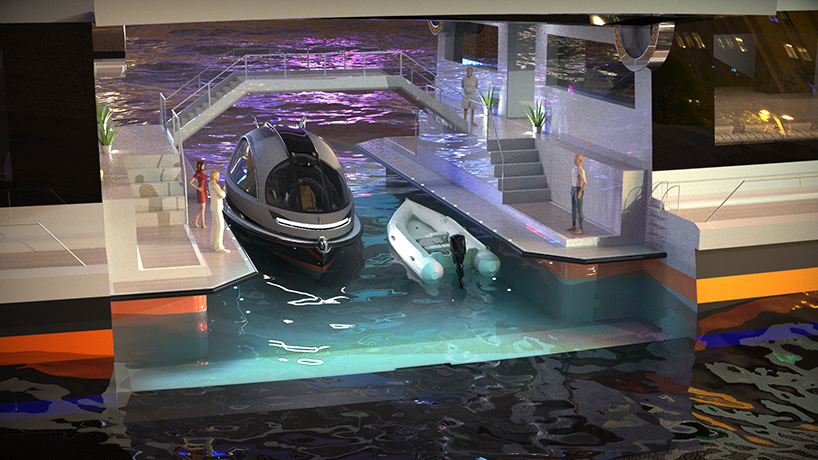 tenders with up to 1.5 meters of draft can moor inside the private port or be easily loaded while the yacht is navigating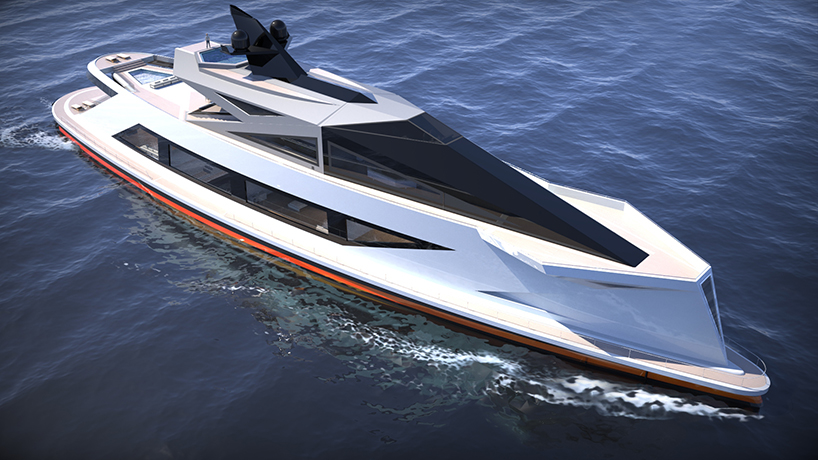 saturnia sailing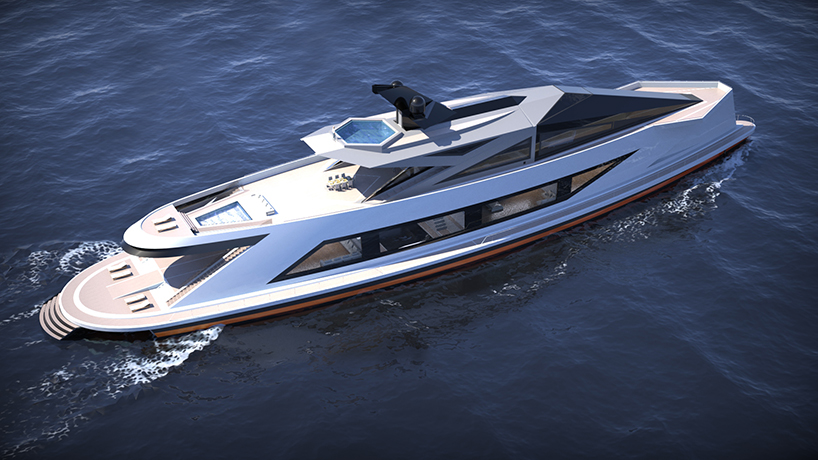 saturnia sailing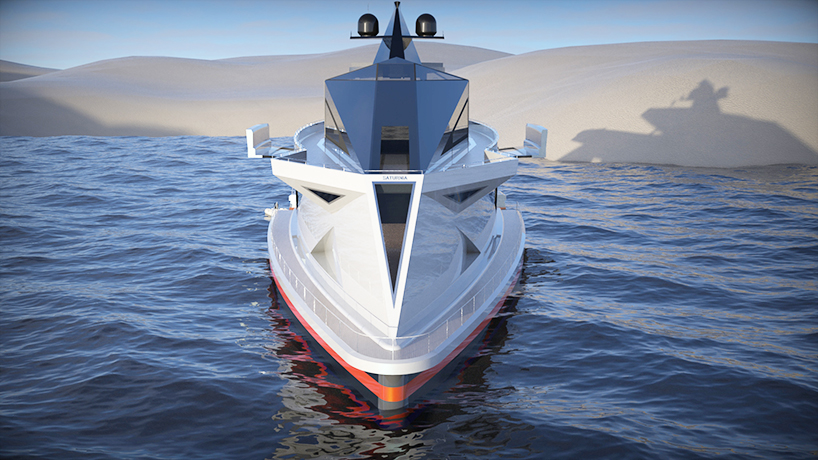 saturnia front face window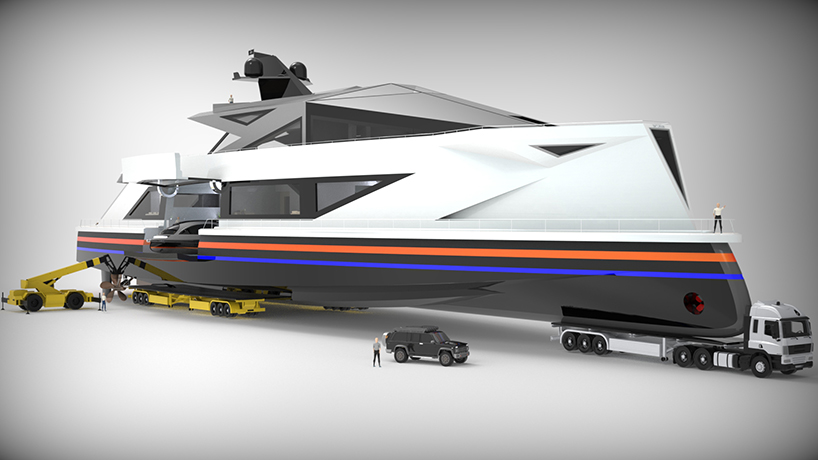 Saturnia proportions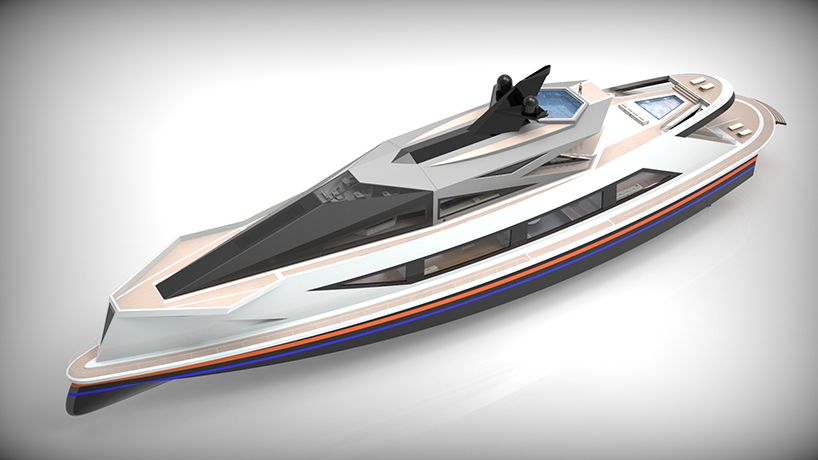 front 3D view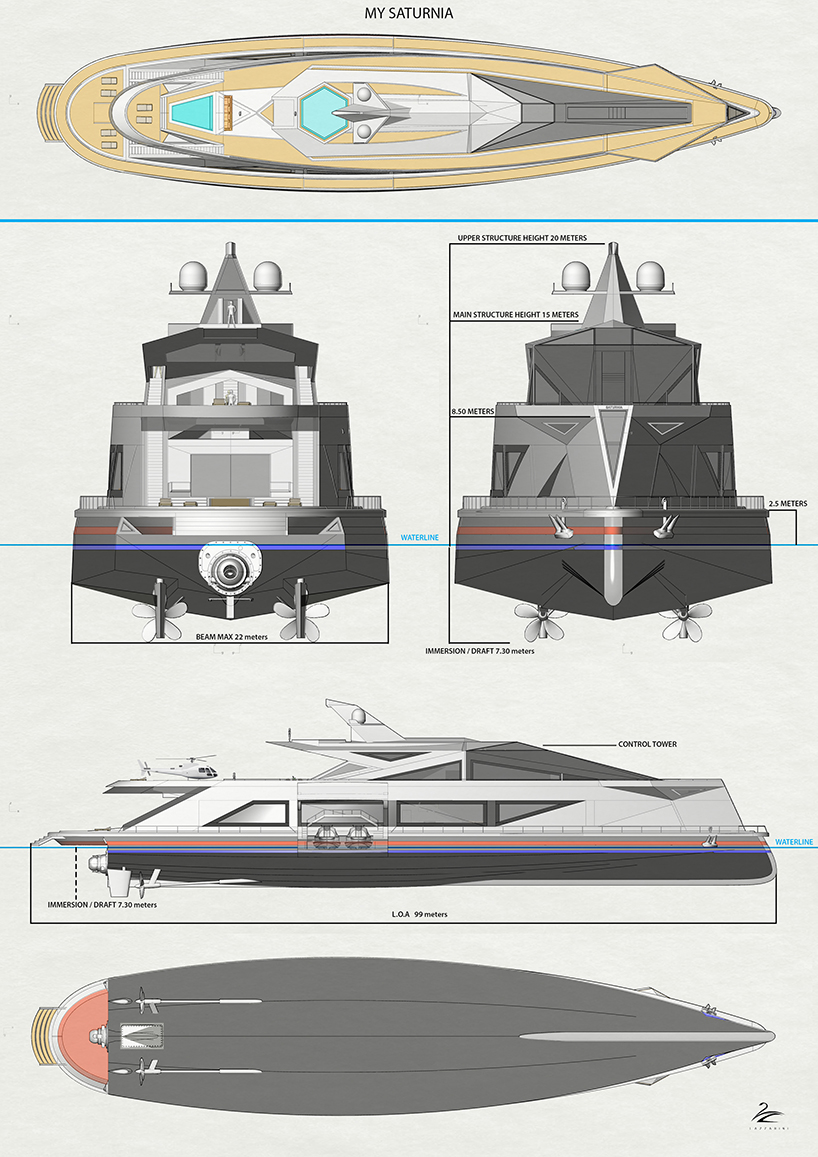 technical drawing
project info:
name: saturnia
design: lazzarini design studio